Android Wear 2.0 Download
Apr 17, 2017. The latest version of Google OS for smartwatches has arrived. Android Wear 2.0 features a redesigned UI, ability to download standalone apps directly from Google Play, cellular support.
SCAN CODE
13,519 downloads
Updated: October 27, 2020
Follow via RSS
Wear OS​ is a modified OS for smartwatches, but there is also an app with the same name that allows users to connect their Android-powered smartwatch to the phone.
Read more about Wear OS by Google Smartwatch (was Android Wear)

With the help of the Wear OS application, you can check information regarding the people calling, for SMS texts, and even get alerts from your favorite apps. Applications used for fitness monitoring call also connect to the smartwatch with the help of this app. Connect applications like Endomondo, Google Fit, Runkeeper, Strava, and many others. Google Now will also send reminders to the watch with Android Wear, control music and other types of multimedia, use apps such as Google Maps, Foursquare, Google Play Music, Shazam, WhatsApp, and many others. Numerous smartwatches are supported, including ASUS ZenWatch, Huawei Watch, LG Watch Urbane, Moto 360, Samsung Gear Live, and Sony SmartWatch 3.
Features:
Connect your smartphone to the watch
Send notifications from numerous apps
Lots of smartwatches are supported
What's new in Wear OS by Google Smartwatch (was Android Wear) APK 2.0.0.169953239.gms:
New UI making it easier to scroll through information, take action, and switch watch faces
New ways to use apps and download directly from the on-watch Google Play Store
Improved workout mode for Google Fit
Responding to messages with on-watch keyboard, handwriting, and Smart Reply
Google Assistant for your watch
For more information on downloading Wear OS by Google Smartwatch (was Android Wear) to your phone, check out our guide: how to install APK files.
Other Wear OS by Google Smartwatch (was Android Wear) APK versions (91):
Wear OS by Google Smartwatch (was Android Wear) 2.40.0.336646178.gms

2020-10-27

Wear OS by Google Smartwatch (was Android Wear) 2.41.0.336243885.gms

2020-10-27

Wear OS by Google Smartwatch (was Android Wear) 2.41.0.333064084.gms

2020-10-09

Wear OS by Google Smartwatch (was Android Wear) 2.40.0.335592509.gms

2020-10-09

Wear OS by Google Smartwatch (was Android Wear) 2.39.0.333555561

2020-10-09

Wear OS by Google Smartwatch (was Android Wear) 2.39.0.331165277

2020-09-17

Wear OS by Google Smartwatch (was Android Wear) 2.35.0.330363925

2020-09-16

Wear OS by Google Smartwatch (was Android Wear) 2.35.0.326980161

2020-08-28

Wear OS by Google Smartwatch (was Android Wear) 2.40.0.327037220.gms

2020-08-28

Wear OS by Google Smartwatch (was Android Wear) 2.39.0.325424183.gms

2020-08-28

Wear OS by Google Smartwatch (was Android Wear) 2.35.0.325323493

2020-08-18

Wear OS by Google Smartwatch (was Android Wear) 2.39.0.322554971

2020-08-18

Wear OS by Google Smartwatch (was Android Wear) 2.39.0.324131225.gms

2020-08-05

Wear OS by Google Smartwatch (was Android Wear) 2.38.0.324828485.gms

2020-08-05

Wear OS by Google Smartwatch (was Android Wear) 2.38.0.323050999.gms

2020-07-29

Wear OS by Google Smartwatch (was Android Wear) 2.39.0.322554971.gms

2020-07-29

Wear OS by Google Smartwatch (was Android Wear) 2.38.0.318263762.gms

2020-07-07

Wear OS by Google Smartwatch (was Android Wear) 2.36.0.319202715.gms

2020-07-07

Wear OS by Google Smartwatch (was Android Wear) 2.35.0.318473698

2020-07-07

Wear OS by Google Smartwatch (was Android Wear) 2.36.0.318474873.gms

2020-06-29

Wear OS by Google Smartwatch (was Android Wear) 2.37.0.316087881.gms

2020-06-17

Wear OS by Google Smartwatch (was Android Wear) 2.36.0.316095378.gms

2020-06-17

Wear OS by Google Smartwatch (was Android Wear) 2.37.0.314692854.gms

2020-06-09

Wear OS by Google Smartwatch (was Android Wear) 2.36.0.314699631.gms

2020-06-09

Wear OS by Google Smartwatch (was Android Wear) 2.36.0.312678766.gms

2020-06-09

Wear OS by Google Smartwatch (was Android Wear) 2.37.0.312648096.gms

2020-06-09

Wear OS by Google Smartwatch (was Android Wear) 2.35.0.311506044

2020-06-09

Wear OS by Google Smartwatch (was Android Wear) 2.36.0.309127616

2020-05-06

Wear OS by Google Smartwatch (was Android Wear) 2.35.0.308932061

2020-05-06

Wear OS by Google Smartwatch (was Android Wear) 2.35.0.304529807

2020-04-13

Wear OS by Google Smartwatch (was Android Wear) 2.35.0.303090927

2020-03-30

Wear OS by Google Smartwatch (was Android Wear) 2.34.0.300759186

2020-03-18

Wear OS by Google Smartwatch (was Android Wear) 2.34.0.297627391

2020-03-13

Wear OS by Google Smartwatch (was Android Wear) 2.33.0.296016084

2020-03-05

Wear OS by Google Smartwatch (was Android Wear) 2.32.0.295589498

2020-02-27

Wear OS by Google Smartwatch (was Android Wear) 2.32.0.294442101

2020-02-13

Wear OS by Google Smartwatch (was Android Wear) 2.32.0.293603799

2020-02-11

Wear OS by Google Smartwatch (was Android Wear) 2.32.0.292189320

2020-01-30

Wear OS by Google Smartwatch (was Android Wear) 2.31.0.284190117

2019-12-17

Wear OS by Google Smartwatch (was Android Wear) 2.30.0.283568497

2019-12-05

Wear OS by Google Smartwatch (was Android Wear) 2.30.0.280475152

2019-11-22

Wear OS by Google Smartwatch (was Android Wear) 2.29.0.275258180

2019-11-05

Wear OS by Google Smartwatch (was Android Wear) 2.29.0.274818962.gms

2019-10-18

Wear OS by Google Smartwatch (was Android Wear) 2.28.0.270002478.gms

2019-10-03

Wear OS by Google Smartwatch (was Android Wear) 2.27.0.267566010

2019-09-19

Wear OS by Google Smartwatch (was Android Wear) 2.27.0.266754342

2019-09-03

Wear OS by Google Smartwatch (was Android Wear) 2.27.0.265875838

2019-08-30

Wear OS by Google Smartwatch (was Android Wear) 2.26.0.260128045.gms

2019-08-01

Wear OS by Google Smartwatch (was Android Wear) 2.26.0.258350954.gms

2019-07-24

Wear OS by Google Smartwatch (was Android Wear) 2.25.0.254020683.gms

2019-06-23

Wear OS by Google Smartwatch (was Android Wear) 2.25.0.252388616.gms

2019-06-16

Wear OS by Google Smartwatch (was Android Wear) 2.24.0.248902549

2019-06-03

Wear OS by Google Smartwatch (was Android Wear) 2.24.0.246321534

2019-05-22

Wear OS by Google Smartwatch (was Android Wear) 2.24.0.246916461

2019-05-19

Wear OS by Google Smartwatch (was Android Wear) 2.24.0.244631785

2019-05-01

Wear OS by Google Smartwatch (was Android Wear) 2.23.0.238044309.gms

2019-03-21

Wear OS by Google Smartwatch (was Android Wear) 2.22.0.234791771.gms

2019-02-21

Wear OS by Google Smartwatch (was Android Wear) 2.21.0.233702073

2019-02-15

Wear OS by Google Smartwatch (was Android Wear) 2.21.0.230228312.gms

2019-01-29

Wear OS by Google Smartwatch (was Android Wear) 2.21.0.228973141

2019-01-17

Wear OS by Google Smartwatch (was Android Wear) 2.21.0.228973141.gms

2019-01-17

Wear OS by Google Smartwatch (was Android Wear) 2.20.0.229388062.gms

2019-01-17

Wear OS by Google Smartwatch (was Android Wear) 2.20.0.226171956

2018-12-28

Wear OS by Google Smartwatch (was Android Wear) 2.20.0.225467169.gm

2018-12-17

Wear OS by Google Smartwatch (was Android Wear) 2.20.0.224827614.gms

2018-12-13

Wear OS by Google Smartwatch (was Android Wear) 2.20.0.222073440.gms

2018-11-29

Wear OS by Google Smartwatch (was Android Wear) 2.17.0.217437364

2018-11-06

Wear OS by Google Smartwatch (was Android Wear) 2.16.0.214335935.gms

2018-10-01

Wear OS by Google Smartwatch (was Android Wear) 2.16.0.213907450

2018-09-26

Wear OS by Google Smartwatch (was Android Wear) 2.15.0.207193535.gms

2018-08-22

Wear OS by Google Smartwatch (was Android Wear) 2.14.0.205024581.gms

2018-08-06

Wear OS by Google Smartwatch (was Android Wear) 2.12.0.197630450.gms

2018-06-18

Wear OS by Google Smartwatch (was Android Wear) 2.11.0.196395061.gms

2018-05-13

Wear OS by Google Smartwatch (was Android Wear) 2.11.0.194009593.gms

2018-04-25

Wear OS by Google Smartwatch (was Android Wear) 2.10.0.188487362.gsm

2018-04-12

Wear OS by Google Smartwatch (was Android Wear) 2.10.0.188560295.gms

2018-03-16

Wear OS by Google Smartwatch (was Android Wear) 2.8.0.183316206.gms

2018-01-26

Wear OS by Google Smartwatch (was Android Wear) 2.7.0.177669439.gms

2017-12-10

Wear OS by Google Smartwatch (was Android Wear) 2.6.0.177090582.gms

2017-11-28

Wear OS by Google Smartwatch (was Android Wear) 2.5.0.172604017

2017-11-06

Wear OS by Google Smartwatch (was Android Wear) 2.0.0.167031085.gms

2017-09-19

Wear OS by Google Smartwatch (was Android Wear) 2.0.0.165509547.gms

2017-08-25

Wear OS by Google Smartwatch (was Android Wear) 2.0.0.163484626.gms

2017-08-21

Wear OS by Google Smartwatch (was Android Wear) 2.0.0.160652436.gms

2017-07-06

Wear OS by Google Smartwatch (was Android Wear) 2.0.0.159006699

2017-06-16

Wear OS by Google Smartwatch (was Android Wear) 2.0.0.159022970.gms

2017-06-15

Wear OS by Google Smartwatch (was Android Wear) 2.0.0.152501970

2017-04-10

Wear OS by Google Smartwatch (was Android Wear) 2.0.0.147108189.gms

2017-02-24

Wear OS by Google Smartwatch (was Android Wear) 2.0.0.145450541.gms

2017-02-02

Wear OS by Google Smartwatch (was Android Wear) 2.0.0.141773014.gms

2016-12-13

Wear OS by Google Smartwatch (was Android Wear) 1.5.0.3329214.gms

2016-10-09
Android Wear 2.0
New in Wear OS by Google Smartwatch (was Android Wear) 2.0.0.169953239.gms:
New UI making it easier to scroll through information, take action, and switch watch faces
New ways to use apps and download directly from the on-watch Google Play Store
Improved workout mode for Google Fit
Responding to messages with on-watch keyboard, handwriting, and Smart Reply
Google Assistant for your watch
selected version:
Wear OS by Google Smartwatch (was Android Wear) 2.0.0.169953239.gms (OLD)
get current version instead (2.40.0.336646178.gms)
Android Wear 2.0 Release Date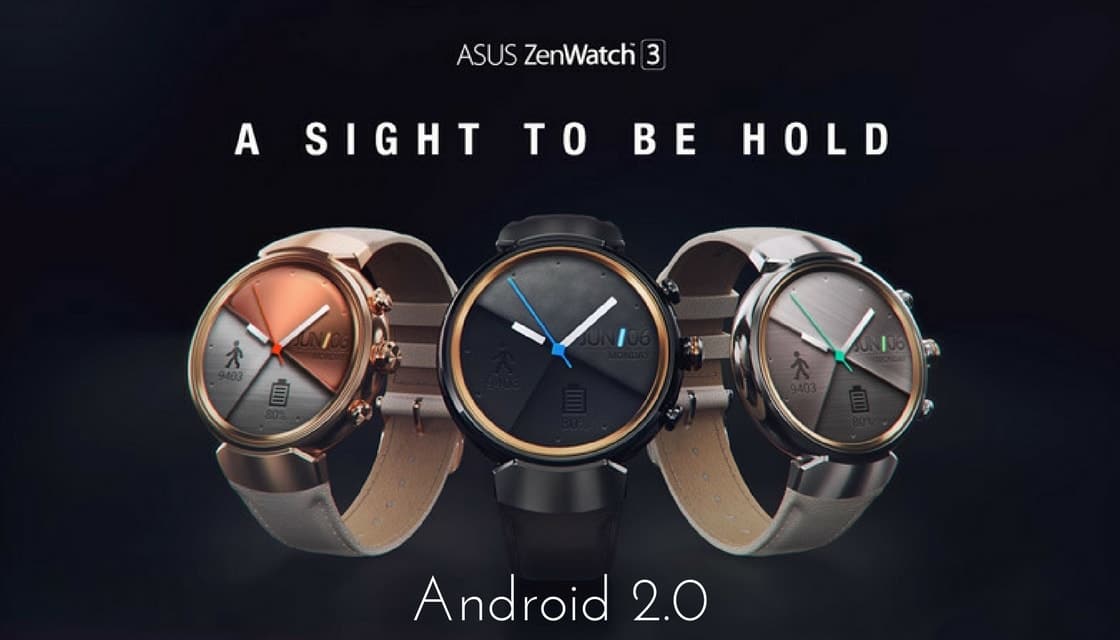 ANDROID WEAR SUPPORT:

YES

FILE SIZE:

28.7 MB

DPI:

nodpi

API Minimum:

19 - Android 4.4-4.4.4 (KitKat)

API Target:

25 - Android 7.1 (Nougat)

APK SHA256 HASH:

cdee5fd185ec831dbc2919e0f5c1f712c3cb78c3fa910bdc71805c914cb88e24

APK FINGERPRINT:

a1:97:f9:21:2f:2f:ed:64:f0:ff:9c:2a:4e:df:24:b9:c8:80:1c:8c

PACKAGE NAME:

com.google.android.wearable.app

DEVELOPER: