Press the power button on your Mac. Every Mac has a power button, usually marked with a power symbol . Then check for signs of power such as these:

Sounds, such as from a fan, hard disk, or other startup sound
Lights, such as from a backlit keyboard, Caps Lock key, or sleep indicator light

If your Mac has no signs of power, start by making sure that it's receiving power:

Make sure that your power cable is undamaged and securely plugged into your Mac and a working electrical outlet. If you're not sure about the outlet, test it with a lamp or other device.
If you're using a Mac notebook, make sure that it's using the correct power cable and adapter, and that it has been plugged in for about 5 minutes, which is long enough to provide a usable battery charge. Learn how to troubleshoot USB-C power adapters or MagSafe power adapters.
If you're using an external display, make sure that it's turned on, securely connected to your Mac, and isn't experiencing any video or display issues.

Then try these solutions, whether or not your Mac has signs of power:

Press and hold the power button on your Mac for 10 seconds, then press it again.
Reset the System Management Controller (SMC).
Make sure that your display's brightness is turned up. Mac notebook computers have a Brightness Up key on the built-in keyboard.
Unplug all accessories from your Mac, including printers, drives, USB hubs, and mobile devices. (You could have an issue with one or more of those devices or their cables.) Once more, press and hold the power button for 10 seconds, then press it again.

If your Mac has signs of power but the screen remains blank, try the steps for when your Mac starts up to a blank screen.

If you still need help, please contact Apple Support.
Your Mac provides several tools to help you identify it. The simplest is About This Mac, available by choosing About This Mac from the Apple menu  in the upper-left corner of your screen. The other is the System Information app. Learn how to use these tools to identify your Mac.
If you don't have your Mac or it doesn't start up, use one of these solutions instead:
Find the serial number printed on the underside of your Mac, near the regulatory markings. It's also on the original packaging, next to a barcode label. You can then enter that serial number on the Check Coverage page to find your model.
The original packaging might also show an Apple part number, such as MLH12xx/A ("xx" is a variable that differs by country or region). You can match the Apple part number to one in the list below to find your model.
Product Title USB C Charger, AUKEY 27W PD Charger for MacBook Air. Average rating: 0 out of 5 stars, based on 0 reviews Current Price $47.98 $ 47. 98 List List Price $62.37 $ 62.
MacBook Pro 13.3' (A1502) This is an official Powerbookmedic.com take-apart guide for the MacBook Pro 13-inch released in Mid 2014 with model number A1502.
Upgrades for MacBook Pro, MacBook, PowerBook and iBook. Laptop Battery Charger & Conditioner Exclusive two-in-one design not only charges your laptop battery, it conditions and revitalizes your battery at the same time. Breathe new and extended life into your workhorse.
Explore the world of Mac. Check out MacBook Pro, iMac Pro, MacBook Air, iMac, and more. Visit the Apple site to learn, buy, and get support.
List of MacBook Pro models
MacBook Pro models are organized by the year they were introduced, starting with the most recent. Click the model name for detailed technical specifications.
MacBook Pro models from 2012 and newer can run the latest version of macOS. For models from before 2012, the latest compatible operating system is noted.
2020
MacBook Pro (13-inch, 2020, Two Thunderbolt 3 ports)
Colors: Silver, space gray
Model Identifier: MacBookPro16,3
Part Numbers: MXK32xx/A, MXK52xx/A, MXK62xx/A, MXK72xx/A
Tech Specs: MacBook Pro (13-inch, 2020, Two Thunderbolt 3 ports)
MacBook Pro (13-inch, 2020, Four Thunderbolt 3 ports)
Colors: Silver, space gray
Model Identifier: MacBookPro16,2
Part Numbers: MWP42xx/A, MWP52xx/A, MWP62xx/A, MWP72xx/A, MWP82xx/A
Tech Specs: MacBook Pro (13-inch, 2020, Four Thunderbolt 3 ports)
2019
MacBook Pro (16-inch, 2019)
Colors: Silver, space gray
Model Identifier: MacBookPro16,1
Part Numbers: MVVJ2xx/A, MVVK2xx/A, MVVL2xx/A, MVVM2xx/A
Tech Specs: MacBook Pro (16-inch, 2019)
MacBook Pro (13-inch, 2019, Two Thunderbolt 3 ports)
Colors: Silver, space gray
Model Identifier: MacBookPro15,4
Part Numbers: MUHN2xx/A, MUHP2xx/a, MUHQ2xx/A, MUHR2xx/A, MUHR2xx/B
Tech Specs: MacBook Pro (13-inch, 2019, Two Thunderbolt 3 ports)
MacBook Pro (15-inch, 2019)
Colors: Silver, space gray
Model Identifier: MacBookPro15,1, MacBookPro15,3
Part Numbers: MV902xx/A, MV912xx/A, MV922xx/A, MV932xx/A, MV942xx/A, MV952xx/A
Tech Specs: MacBook Pro (15-inch, 2019)
MacBook Pro (13-inch, 2019, Four Thunderbolt 3 ports)
Colors: Silver, space gray
Model Identifier: MacBookPro15,2
Part Numbers: MV962xx/A, MV972xx/A, MV982xx/A, MV992xx/A, MV9A2xx/A
Tech Specs: MacBook Pro (13-inch, 2019, Four Thunderbolt 3 ports)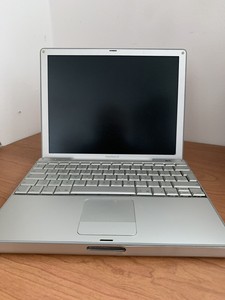 2018
MacBook Pro (15-inch, 2018)
Colors: Silver, space gray
Model Identifier: MacBookPro15,1
Part Numbers: MR932xx/A, MR942xx/A, MR952xx/A, MR962xx/A, MR972xx/A, MUQH2xx/A
Tech Specs: MacBook Pro (15-inch, 2018)
MacBook Pro (13-inch, 2018, Four Thunderbolt 3 ports)
Colors: Silver, space gray
Model Identifier: MacBookPro15,2
Part Numbers: MR9Q2xx/A, MR9R2xx/A, MR9T2xx/A, MR9U2xx/A, MR9V2xx/A
Tech Specs: MacBook Pro (13-inch, 2018, Four Thunderbolt 3 ports)
2017
MacBook Pro (15-inch, 2017)
Colors: Silver, space gray
Model Identifier: MacBookPro14,3
Part Numbers: MPTR2xx/A, MPTT2xx/A, MPTU2xx/A, MPTV2xx/A, MPTW2xx/A, MPTX2xx/A
Tech Specs: MacBook Pro (15-inch, 2017)
MacBook Pro (13-inch, 2017, Four Thunderbolt 3 ports)
Colors: Silver, space gray
Model Identifier: MacBookPro14,2
Part Numbers: MPXV2xx/A, MPXW2xx/A, MPXX2xx/A, MPXY2xx/A, MQ002xx/A, MQ012xx/A
Tech Specs: MacBook Pro (13-inch, 2017, Four Thunderbolt 3 ports)
MacBook Pro (13-inch, 2017, Two Thunderbolt 3 ports)
Colors: Silver, space gray
Model Identifier: MacBookPro14,1
Part Numbers: MPXQ2xx/A, MPXR2xx/A, MPXT2xx/A, MPXU2xx/A
Tech Specs: MacBook Pro (13-inch, 2017, Two Thunderbolt 3 ports)
2016
MacBook Pro (15-inch, 2016)
Colors: Silver, space gray
Model Identifier: MacBookPro13,3
Part Numbers: MLH32xx/A, MLH42xx/A, MLH52xx/A, MLW72xx/A, MLW82xx/A, MLW92xx/A
Tech Specs: MacBook Pro (15-inch, 2016)
MacBook Pro (13-inch, 2016, Four Thunderbolt 3 ports)
Colors: Silver, space gray
Model Identifier: MacBookPro13,2
Part Numbers: MLH12xx/A, MLVP2xx/A, MNQF2xx/A, MNQG2xx/A, MPDK2xx/A, MPDL2xx/A
Tech Specs: MacBook Pro (13-inch, 2016, Four Thunderbolt 3 ports)
MacBook Pro (13-inch, 2016, Two Thunderbolt 3 ports)
Colors: Silver, space gray
Model Identifier: MacBookPro13,1
Part Numbers: MLL42xx/A, MLUQ2xx/A
Tech Specs: MacBook Pro (13-inch, 2016, Two Thunderbolt 3 ports)
2015
MacBook Pro (Retina, 15-inch, Mid 2015)
Model Identifier: MacBookPro11,4
Part Number: MJLQ2xx/A
Tech Specs: MacBook Pro (Retina, 15-inch, Mid 2015)
MacBook Pro (Retina, 15-inch, Mid 2015)
Model Identifier: MacBookPro11,5
Part Numbers: MJLT2xx/A, MJLU2xx/A
Tech Specs: MacBook Pro (Retina, 15-inch, Mid 2015)
MacBook Pro (Retina, 13-inch, Early 2015)
Model Identifier: MacBookPro12,1
Part Numbers: MF839xx/A, MF840xx/A, MF841xx/A, MF843xx/A
Tech Specs: MacBook Pro (Retina, 13-inch, Early 2015)
2014
MacBook Pro (Retina, 15-inch, Mid 2014)
Model Identifier: MacBookPro11,2
Part Number: MGXA2xx/A
Tech Specs: MacBook Pro (Retina, 15-inch, Mid 2014)
MacBook Pro (Retina, 15-inch, Mid 2014)
Model Identifier: MacBookPro11,3
Part Number: MGXC2xx/A
Tech Specs: MacBook Pro (Retina, 15-inch, Mid 2014)
MacBook Pro (Retina, 13-inch, Mid 2014)
Model Identifier: MacBookPro11,1
Part Numbers: MGX72xx/A, MGX82xx/A, MGX92xx/A
Tech Specs: MacBook Pro (Retina, 13-inch, Mid 2014)
2013
MacBook Pro (Retina, 15-inch, Late 2013)
Model Identifier: MacBookPro11,2
Part Number: ME293xx/A
Tech Specs: MacBook Pro (Retina, 15-inch, Late 2013)

MacBook Pro (Retina, 15-inch, Late 2013)
Model Identifier: MacBookPro11,3
Part Number: ME294xx/A
Tech Specs: MacBook Pro (Retina, 15-inch, Late 2013)
MacBook Pro (Retina, 15-inch, Early 2013)
Model Identifier: MacBookPro10,1
Part Numbers: ME664xx/A, ME665xx/A
Tech Specs: MacBook Pro (Retina, 15-inch, Early 2013)
MacBook Pro (Retina, 13-inch, Late 2013)
Model Identifier: MacBookPro11,1
Part Numbers: ME864xx/A, ME865xx/A, ME866xx/A
Tech Specs: MacBook Pro (Retina, 13-inch, Late 2013)
MacBook Pro (Retina, 13-inch, Early 2013)
Model Identifier: MacBookPro10,2
Part Numbers: MD212xx/A, ME662xx/A
Tech Specs: MacBook Pro (Retina, 13-inch, Early 2013)
2012
MacBook Pro (Retina, 15-inch, Mid 2012)
Model Identifier: MacBookPro10,1
Part Numbers: MC975xx/A, MC976xx/A
Tech Specs: MacBook Pro (Retina, 15-inch, Mid 2012)
MacBook Pro (15-inch, Mid 2012)
Model Identifier: MacBookPro9,1
Part Numbers: MD103xx/A, MD104xx/A
Tech Specs: MacBook Pro (15-inch, Mid 2012)
MacBook Pro (Retina, 13-inch, Late 2012)
Model Identifier: MacBookPro10,2
Part Numbers: MD212xx/A, MD213xx/A
Tech Specs: MacBook Pro (Retina, 13-inch, Late 2012)
MacBook Pro (13-inch, Mid 2012)
Model Identifier: MacBookPro9,2
Part Numbers: MD101xx/A, MD102xx/A
Tech Specs: MacBook Pro (13-inch, Mid 2012)
2011
MacBook Pro (17-inch, Late 2011)
Model Identifier: MacBookPro8,3
Part Number: MD311xx/A
Newest compatible operating system: macOS High Sierra 10.13.6
Tech Specs: MacBook Pro (17-inch, Late 2011)
MacBook Pro (17-inch, Early 2011)
Model Identifier: MacBookPro8,3
Part Number: MC725xx/A
Newest compatible operating system: macOS High Sierra 10.13.6
Tech Specs: MacBook Pro (17-inch, Early 2011)
Macbook Pro 2019
MacBook Pro (15-inch, Late 2011)
Model Identifier: MacBookPro8,2
Part Numbers: MD322xx/A, MD318xx/A
Newest compatible operating system: macOS High Sierra 10.13.6
Tech Specs: MacBook Pro (15-inch, Late 2011)
MacBook Pro (15-inch, Early 2011)
Model Identifier: MacBookPro8,2
Part Numbers: MC723xx/A, MC721xx/A
Newest compatible operating system: macOS High Sierra 10.13.6
Tech Specs: MacBook Pro (15-inch, Early 2011)
MacBook Pro (13-inch, Late 2011)
Model Identifier: MacBookPro8,1
Part Numbers: MD314xx/A, MD313xx/A
Newest compatible operating system: macOS High Sierra 10.13.6
Tech Specs: MacBook Pro (13-inch, Late 2011)
MacBook Pro (13-inch, Early 2011)
Model Identifier: MacBookPro8,1
Part Numbers: MC724xx/A, MC700xx/A
Newest compatible operating system: macOS High Sierra 10.13.6
Tech Specs: MacBook Pro (13-inch, Early 2011)
2010
MacBook Pro (17-inch, Mid 2010)
Model Identifier: MacBookPro6,1
Part Number: MC024xx/A
Newest compatible operating system: macOS High Sierra 10.13.6
Tech Specs: MacBook Pro (17-inch, Mid 2010)
MacBook Pro (15-inch, Mid 2010)
Model Identifier: MacBookPro6,2
Part Numbers: MC373xx/A, MC372xx/A, MC371xx/A
Newest compatible operating system: macOS High Sierra 10.13.6
Tech Specs: MacBook Pro (15-inch, Mid 2010)
MacBook Pro (13-inch, Mid 2010)
Model Identifier: MacBookPro7,1
Part Numbers: MC375xx/A, MC374xx/A
Newest compatible operating system: macOS High Sierra 10.13.6
Tech Specs: MacBook Pro (13-inch, Mid 2010)
2009
MacBook Pro (17-inch, Mid 2009)
Model Identifier: MacBookPro5,2
Part Number: MC226xx/A
Newest compatible operating system: OS X El Capitan 10.11.6
Tech Specs: MacBook Pro (17-inch, Mid 2009)
MacBook Pro (17-inch, Early 2009)
Model Identifier: MacBookPro5,2
Part Number: MB604xx/A
Newest compatible operating system: OS X El Capitan 10.11.6
Tech Specs: MacBook Pro (17-inch, Early 2009)
MacBook Pro (15-inch, Mid 2009)
Model Identifier: MacBookPro5,3
Part Numbers: MB985xx/A, MB986xx/A
Newest compatible operating system: OS X El Capitan 10.11.6
Tech Specs: MacBook Pro (15-inch, Mid 2009)
MacBook Pro (15-inch, 2.53GHz, Mid 2009)
Model Identifier: MacBookPro5,3
Part Number: MC118xx/A
Newest compatible operating system: OS X El Capitan 10.11.6
Tech Specs: MacBook Pro (15-inch, 2.53GHz, Mid 2009)
MacBook Pro (13-inch, Mid 2009)
Model Identifier: MacBookPro5,5
Part Numbers: MB991xx/A, MB990xx/A
Newest compatible operating system: OS X El Capitan 10.11.6
Tech Specs: MacBook Pro (13-inch, Mid 2009)
Powerbook Pro 2020
2008
MacBook Pro (15-inch, Late 2008)
Model Identifier: MacBookPro5,1
Part Number: MB470xx/A, MB471xx/A
Newest compatible operating system: OS X El Capitan 10.11.6
Tech Specs: MacBook Pro (15-inch, Late 2008)
Powerbook Pro 2017
MacBook Pro (17-inch, Early 2008)
Model Identifier: MacBookPro4,1
Part Number: MB166xx/A
Newest compatible operating system: OS X El Capitan 10.11.6
Tech Specs: MacBook Pro (17-inch, Early 2008)
MacBook Pro (15-inch, Early 2008)
Model Identifier: MacBookPro4,1
Part Number: MB133xx/A, MB134xx/A
Newest compatible operating system: OS X El Capitan 10.11.6
Tech Specs: MacBook Pro (15-inch, Early 2008)
Powerbook Pro 15
Learn more